Butter Pecan Ice Cream Sandwiches
Butter pecan ice cream sandwiches are chewy brown butter cookies studded with brown sugar butter pecans, a hint of cinnamon and sandwiched around butter pecan ice cream to make the finest transition from summer to fall.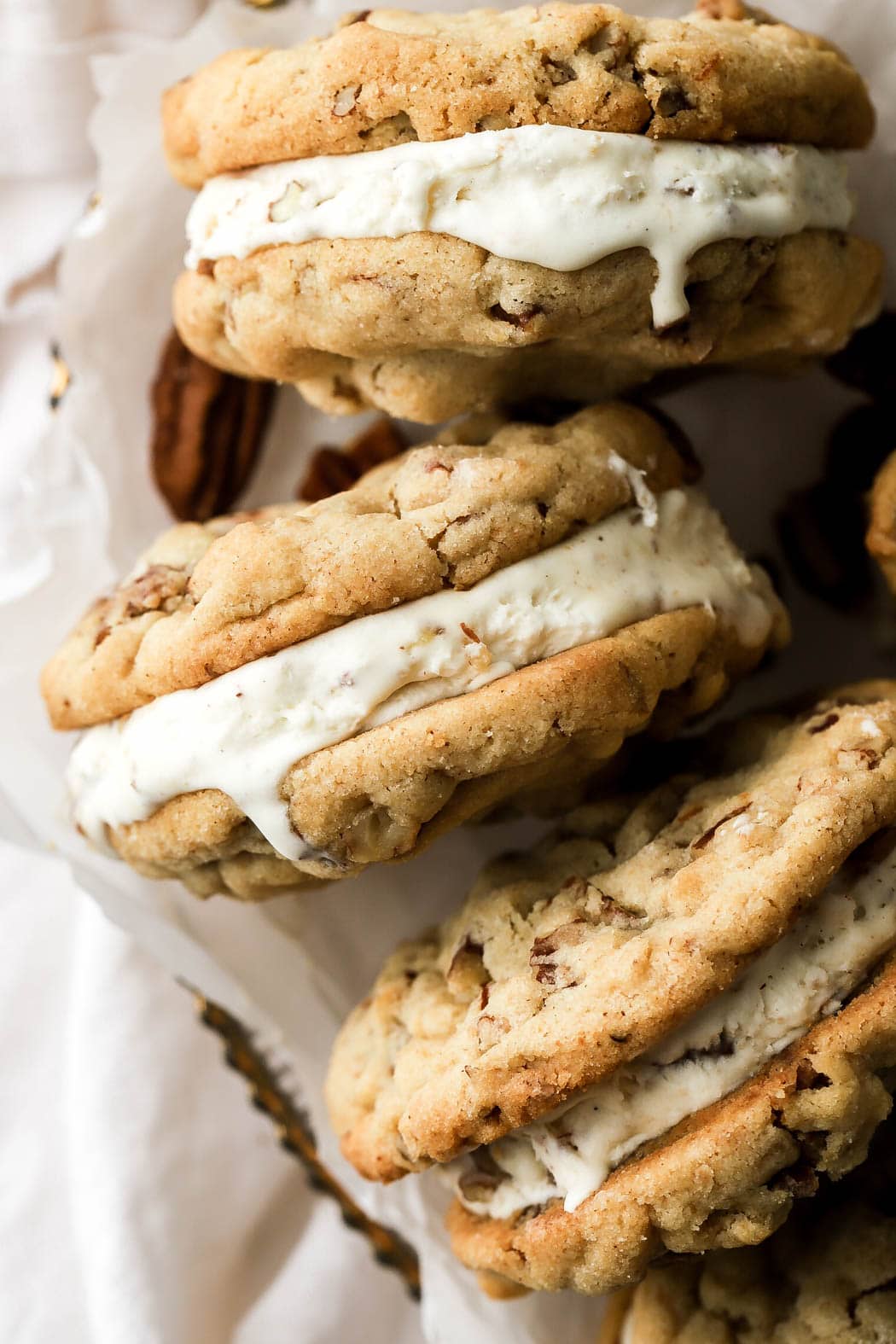 Friends. If you're ready for fall flavored desserts but it's still insanely hot outside and you can't justify making apple cider donuts yet then I got you. These butter pecan ice cream sandwiches are the perfect sweet treat. They're perfect for warm weather but give off cozy fall flavor vibes.
*If you want to try this recipe but you're not into the pecans, you can replace the pecans in the ice cream with brown butter crumbles and replace the pecans in the cookies with white chocolate chips.
What's in butter pecan ice cream sandwiches
Pecans get toasted in brown butter, brown sugar and cinnamon. Let them cool and they get nice and crunchy. I could eat these just like that.
Then the pecans get chopped and added to homemade no-churn vanilla ice cream made with a little brown butter for extra flavor.
The rest of the pecans get added to the brown butter cookies which are so easy and quick to make.
The hardest part is waiting for them to cool.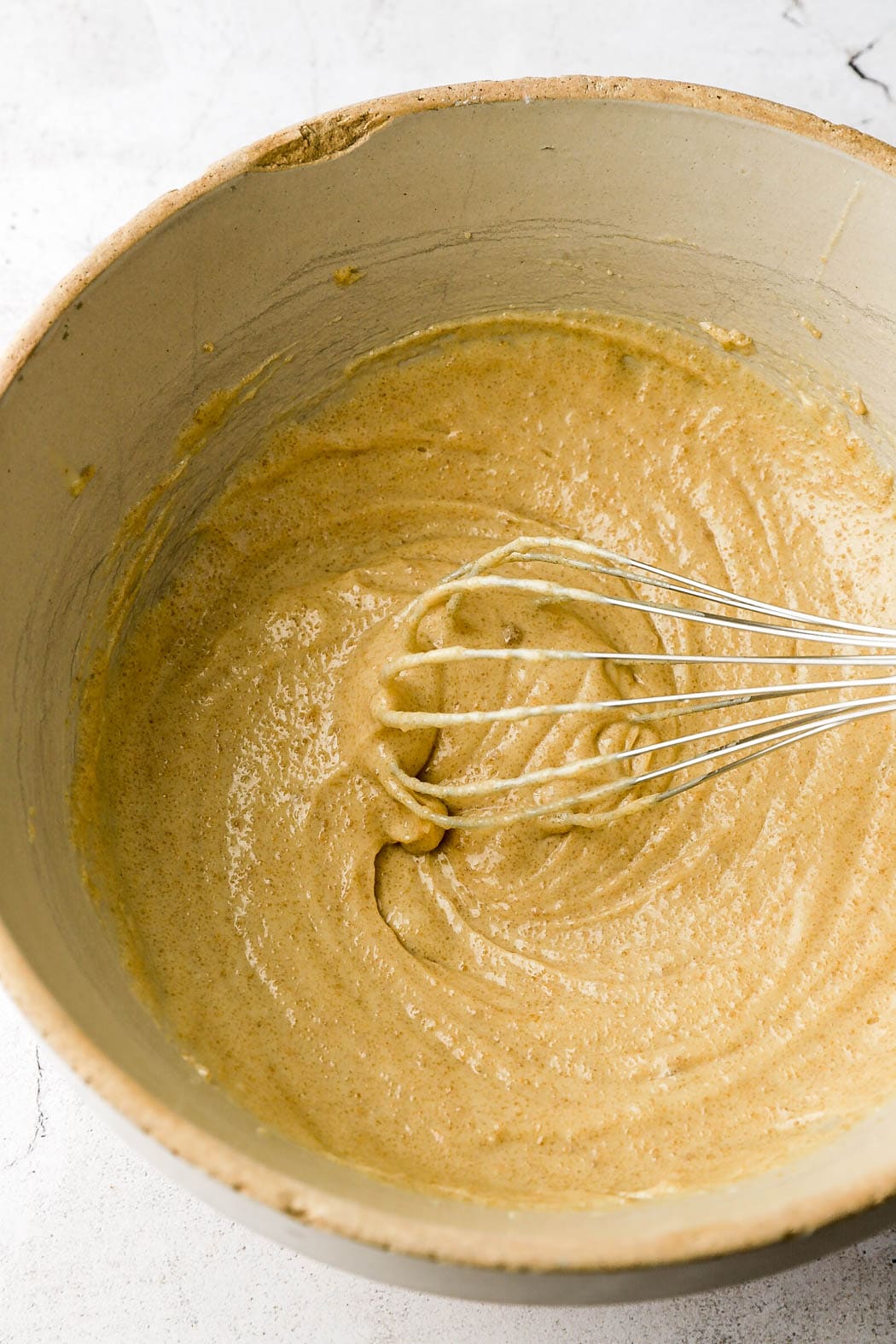 If you were hoping to make these butter pecan ice cream sandwiches with a more traditional chocolate sandwich like the food lion ice cream sandwiches, you can make it as a brownie ice cream sandwich or even an ice cream cake as well.
And if you're just here for more homemade, no-churn ice cream recipes, I got you!! I have so many recipes like chocolate marshmallow, salted dark chocolate, cookie monster, and caramel cheesecake.
Ingredients you'll need:
Butter: the butter gets browned so it doesn't matter if it's cold but it is quicker if the butter is already soft. I like salted butter but unsalted works too, just add an extra ¼ tsp of salt per cup of butter.
Sugar: I used light brown sugar in this recipe. If you only have dark brown sugar, use half dark brown and half granulated sugar.
Pecans: I like to use pecan halves but you can also use pre chopped pecans, toasted pecans (or another nut).
Cinnamon: just a hint of cinnamon really ties this recipe together.
Heavy Whipping Cream: this is used for the ice cream base; make sure it's cold.
Sweetened Condensed Milk: this is used in the ice cream as a sweetener. It's also the key ingredient in homemade no-churn ice cream that helps it not crystallize.
Vanilla: gives the ice cream and the cookie base a little more flavor. I like to use vanilla bean paste in both of these but vanilla extract works well too.
Eggs: always use large, room temperature eggs. Pop them in hot water for 5-10 minutes if they're cold.
Flour: I used all-purpose flour. Make sure to use a scale to measure the flour or fluff it up and then spoon the flour into your measuring cup, leveling it off at the top.

I HIGHLY recommend using a digital scale, as flour is almost always over measured.

Baking Powder: can sub for baking 3/4 tsp baking soda if you don't have baking powder. The cookies will definitely brown quicker though.
Salt: salt brings out the flavor in all baked goods.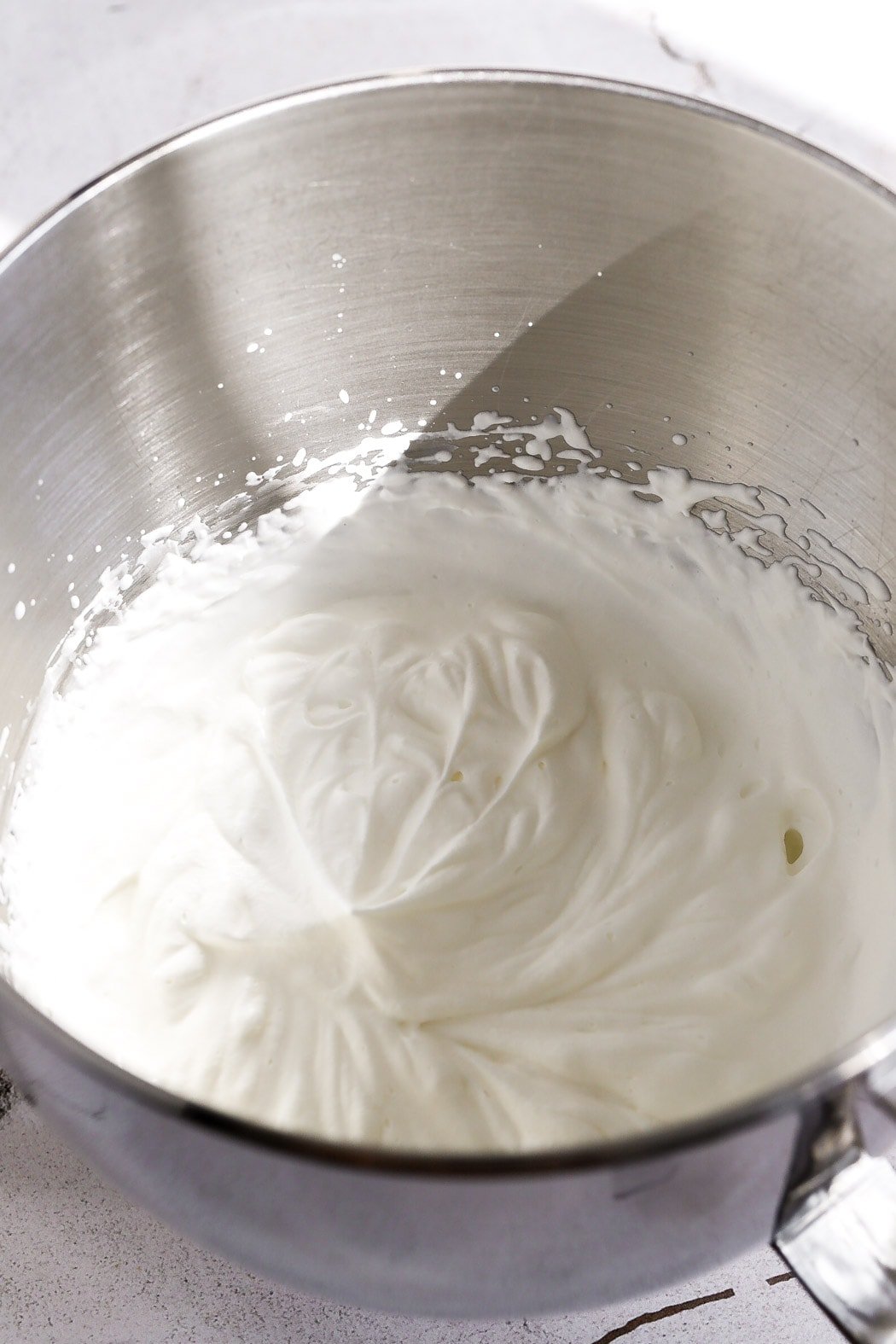 Step-by-Step Instructions
Make the pecans by cooking them in a saucepan with brown butter, brown sugar, water, and cinnamon. Allow the pecans to cool on a baking sheet completely and then chop them up.
Make the ice cream by whipping the cream until stiff peaks form. Then add the sweetened condensed milk, brown butter, vanilla and chopped pecans. Freeze in an 8 inch square pan or tray for at least 6-8 hours.
Make the cookies by whisking together the brown butter and brown sugar. Then add the egg and vanilla whisking until it's smooth. Then fold in the dry ingredients followed by the chopped pecans.
Cut the cookie rounds out using a biscuit cutter or a cookie cutter and then sandwich them with the cooled cookies.
FAQs
Can I use store bought ice cream?
Yes you can use any kind of ice cream, really. If you have a different homemade vanilla ice cream recipe you love, you can add the pecans and brown butter and use that.
You can also just buy a tub of your favorite butter pecan ice cream to make this recipe a little quicker and easier. Just let it melt a little until you can press it into the baking pan.
How to get perfectly round ice cream for the cookie centers?
I freeze the ice cream in a 9 inch square pan lined with parchment paper. Make sure the parchment paper has a little overhang so you can easily remove the ice cream from the pan. Then use a cookie cutter or a biscuit cutter to cut out the rounds.
You'll have a little extra ice cream left over from between the circles that you can snack on or mash together and serve that in a bowl.
Then I like to freeze the rounds for a little longer after I cut them just to make sure they don't melt when you sandwich them in the cookies.
How to serve and store butter pecan sandwiches
The best way to serve these sandwich cookies is to make sure the cookie rounds are frozen well and then serve them fresh when the cookies have cooled.
If you're not serving them fresh, the next best is to leave the cookie rounds cut out in the freezer and store the cookies in an airtight bag or airtight container. Then sandwich them fresh before serving.
If they're already sandwiches and left over, I like to wrap each one in plastic wrap and then place them in an airtight bag or airtight container. Freeze until you're ready to serve. Pull them out about 10 minute before serving.
The reason I like to sandwich them fresh is because the cookie is much softer that way. If you freeze the whole thing, the cookie will be much more firm and slightly more difficult to eat but still delicious.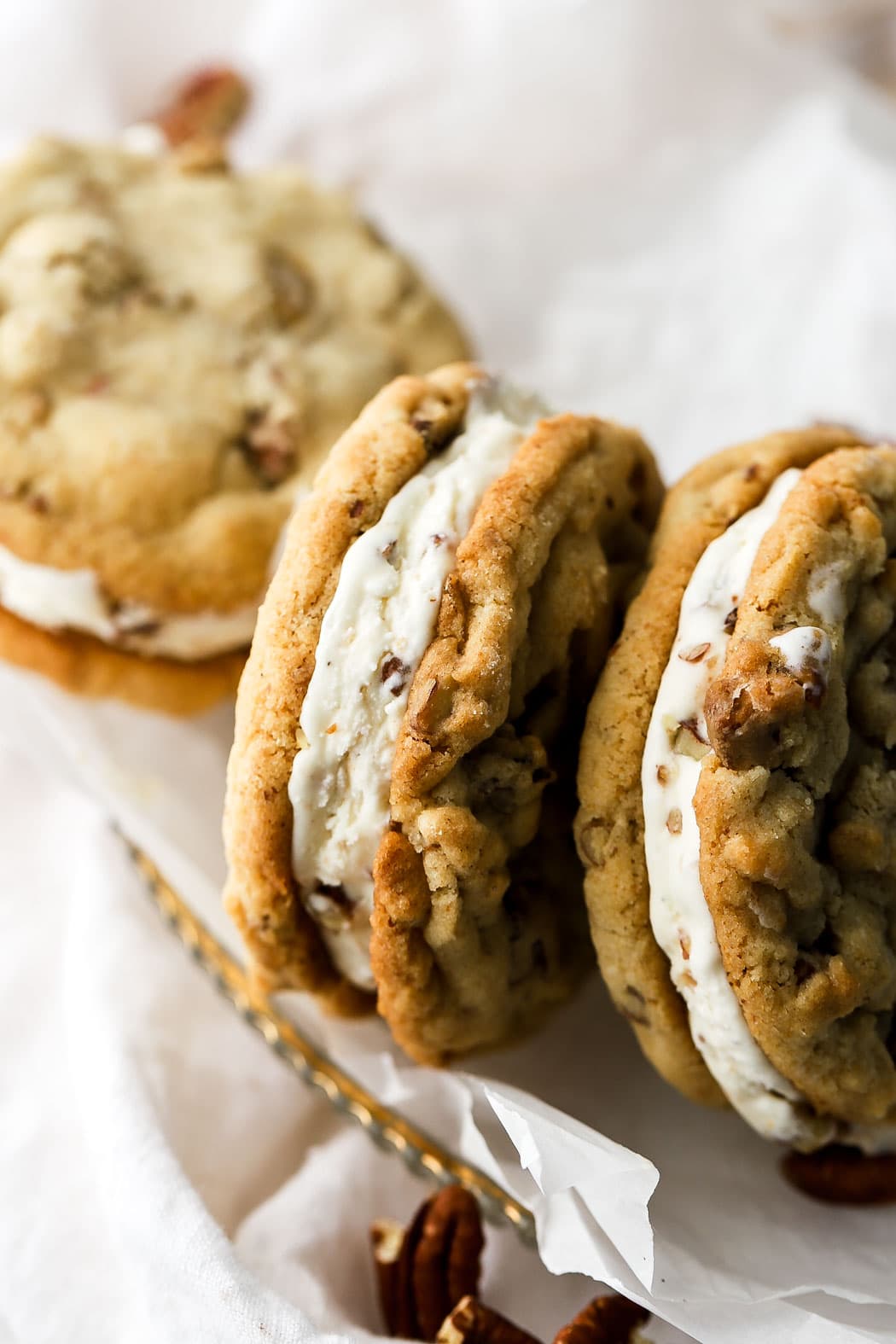 If you make these butter pecan sandwich cookies, make sure to tag me @baranbakery on instagram so I can share them with everyone!
As always, have a blessed day and happy baking!
Love, B
Yield: 9 large sandwiches
Butter Pecan Ice Cream Sandwiches Recipe
Butter pecan ice cream sandwiches are chewy brown butter cookies studded with brown sugar butter pecans, a hint of cinnamon and sandwiched around butter pecan ice cream to make the finest transition from summer to fall. 
Total Time
8 hours
56 minutes
Ingredients
Browned Butter
1 1/2 cup (340g) salted butter
Candied Pecans
2 Tbsp (28g) browned butter, melted
1/2 cup (100g) dark brown sugar, lightly packed
2 Tbsp (30mL) water
2 cups pecan halves
1/4 tsp cinnamon
Butter Pecan Ice Cream
2 cups (480mL) heavy whipping cream, cold
1 can (14oz) sweetened condensed milk
2 tsp vanilla bean paste
2 Tbsp (28g) browned browned, melted and cooled
2 cups candied pecans, finely chopped
Cookies
2 1/4 cup (270g) all purpose flour, spooned and leveled
2 tsp baking powder
1/4 tsp cinnamon
1 cup (227g) salted European style butter, soft or cold
1 cup (200g) light brown sugar, packed
1 large egg, room temperature
1 cup (150g) candied pecan halves, chopped
Instructions
Start by browning the butter. This is optional but gives a lot of flavor.
Candied Pecans
Add 2 Tbsp of brown butter to a medium saucepan over medium heat. Add the brown sugar and water and stir until it's fully combined.
Allow the sugar to dissolve completely while stirring frequently for 2-3 minutes.
Add the pecans and cinnamon and continue to cook for 3-5 minutes, stirring continuously until the sugar fully coats the pecans and there's almost no liquid left.
Spread the pecans out onto a sheet of parchment/silicone mat to cool completely.
Once they've cooled, finely chop them into smaller chunks.
Butter Pecan Ice Cream
Add the cold heavy whipping cream to a large bowl or the bowl of a stand mixer. Beat at medium speed for 2 minutes until it starts to thicken and then increase the speed to high.
Beat for another 1-2 minutes until the heavy whipping cream is fully whipped and holds stiff peaks.
Add the sweetened condensed milk, vanilla bean paste and browned butter and mix just until they're fully combined.
Fold in the chopped pecans just until they've evenly distributed.
Line a 9 inch square baking pan with parchment paper (with an overhang for easy removal) and spread the ice cream in the pan. Freeze for about 4-6 hours.
Use the parchment overhang to remove the ice cream from the pan and place it onto a cutting board. Use a biscuit cutter/round cookie cutter that's a little smaller than the size of the cookies to cut 9 rounds of ice cream. They'll stick to the cookie cutter so just press them back down on to the cutting board with your finger.
Once you have 9 circles cut out, place them back in the freezer. Then make the cookies.
Butter Pecan Cookies
Preheat the oven to 350F/177C convection (325F/163C conventional) and line a cookie sheet with parchment paper.
Place one cup of the browned butter into a large bowl with the brown sugar.
Use a whisk to combine the butter and sugar together for 1-2 minutes.
Add the egg and continue whisking until the mixture is smooth and pale, about 2-3 more minutes.
Use a spatula to fold in the flour, baking powder and cinnamon just until the flour is almost combined.
Fold in the chopped pecans just until they're evenly distributed.
Use a 2 oz cookie scoop to scoop 18 balls of dough into rounds, 6 per pan. Flatten them slightly and bake for about 11-12 minutes, just until the edges begin to brown.
Remove the cookies from the oven, slam the pan onto the counter a couple of times and use a biscuit cutter or large cup to scoot the cookies around to make them perfectly round.
Let the cookies cool completely to room temperature.
Place the rounds of ice cream onto half of the cookies and top with the other half of the cookies.
Serve immediately or place them in an airtight container and return to the freezer.
Recommended Products
As an Amazon Associate and member of other affiliate programs, I earn from qualifying purchases.
Nutrition Information:
Yield:
9
Serving Size:
1
Amount Per Serving:
Calories:

791
Total Fat:

55g
Saturated Fat:

19g
Trans Fat:

1g
Unsaturated Fat:

33g
Cholesterol:

97mg
Sodium:

335mg
Carbohydrates:

71g
Fiber:

5g
Sugar:

43g
Protein:

10g
Nutrition information may not be fully accurate.