The ultimate guide to over 100 baking ingredients so you can bake confidently.
What Is it?
The Ingredient Guide an ebook that's basically an encyclopedia for baking ingredients.
Understanding your ingredients will give you freedom in the kitchen, confidence to turn each recipe into your own & knowing how to troubleshoot flops in the kitchen.
e-Book Includes:
Do you ever:
Bake something & it turned out a total flop?
Spend excessive amounts of time researching ingredients?
Find contradicting information about ingredients while researching?
Test recipes more than you expected to?
Feel too scared to try new things in the kitchen?
Imagine If you could:
identify exactly what went wrong
change ingredients and know what to expect
bake successful recipes on the first try
reduce your recipe testing time to half
waste less resources on trial & error
feel confident even when you step out of your baking comfort zone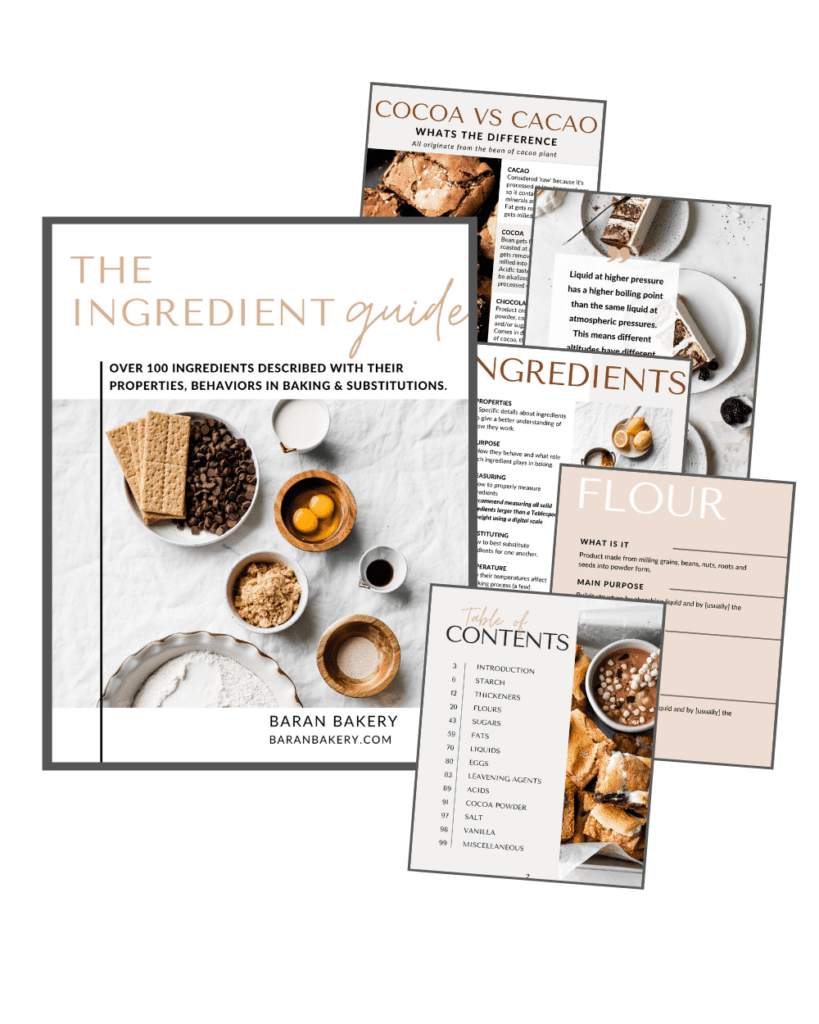 this is for…
All bakers, hobby or a business, that want to bake custom recipes without all the trial & errors.
Bakery owners that want to increase their menus or teach employees how to test recipes.
Food bloggers or food photographers that want to expand their business into recipe development.
The Ingredient Guide supplies all the information you need to develop & customize your recipes confidently.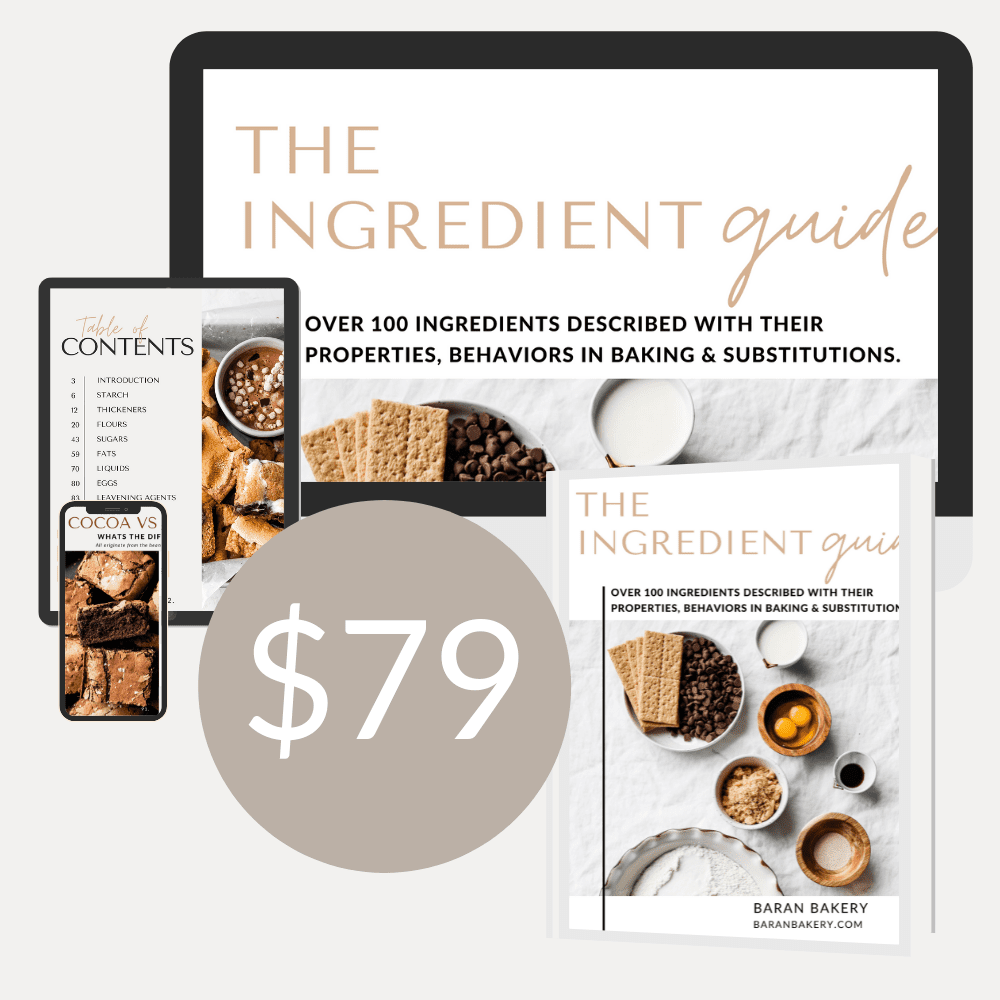 DOWNLOAD IMMEDIATELY, ACCESS ANYWHERE
The ebook can be downloaded and accessed on any device – desktop, laptop, tablet, iphone
SEARCHABLE SO YOU CAN ALWAYS FIND WHAT YOU'RE LOOK FOR
Convenient because you can just hit "control F" and type 1-2 words that you're looking for
100% SATISFACTION
GUARANTEE
You'll never spend endless hours researching ingredients (like me) to see what you can substitute in a recipe
I'm Bernice & I love baking. For the last few years I experimented with hundreds of recipes to better understand each ingredient so you don't have to!
When I first started baking, I wanted to try new things. Naturally, there was a lot of trial & error involved. I started doing a lot of research & soon my trials became experiments. I put together my findings into The Ingredient Guide so that I have easy access to all the information & today I'm sharing them with you.
Frequently Asked Questions
Buy Now
Not ready for the ingredient guide?
Snag my FREE Beginners Guide To Baking!
©2022 Baran Bakery | All Rights Reserved | Privacy Policy | Terms of Use| Home