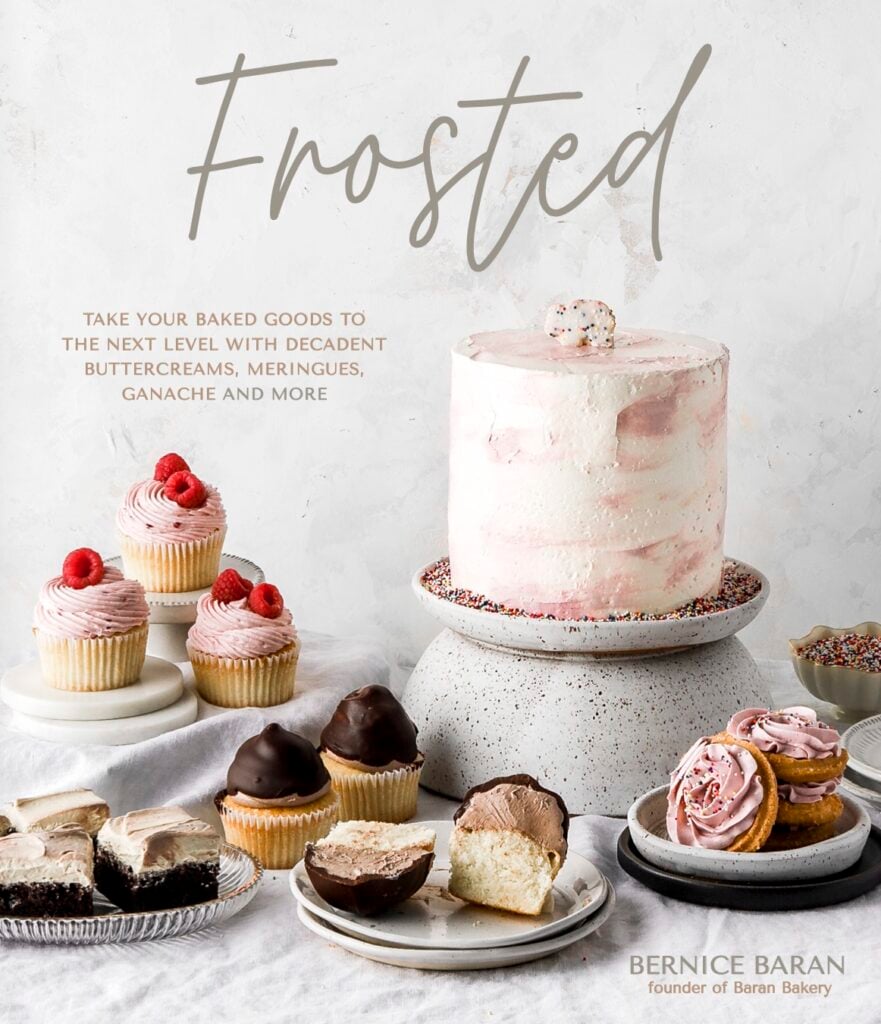 I wrote a cookbook and it came out June 8, 2021! It's called Frosted so it's obviously all about frosting and I can't wait to share it with you all.
It's a collection of incredible desserts, which each feature a show-stopping topping. A base recipe is provided for each major type of frosting―from ever so popular Swiss meringue buttercream to meringues and ganaches―as well as tips and tricks for perfecting it.
Readers can indulge in beautiful layer cakes like Dark Chocolate Marble Cake and Caramel Brownie Cake, or feed the whole family with easy sheet cakes like Brown Butter Funfetti and Guinness Chocolate Cake. They can get creative with fun flavors like Churro Dulce de Leche Cupcakes or give an extra-special frosted twist to traditional treats with Neapolitan Shortbread Cookies and Tiramisu Brownies Bars.
Treats on the cover include:
Frosted Animal Cracker Cake with Italian Meringue Buttercream
Almond Raspberry Cupcakes with French Meringue Buttercream
Chocolate Vanilla Hi-Hat Cupcakes with Ermine Buttercream
Peanut Butter Chocolate Sheet Cake with Swiss Meringue Buttercream
Raspberry Funfetti Sugar Cookies with American Meringue Buttercream
Order the Frosted cookbook
Sneak Peak of Frosted
Not sure if Frosted is for you? Check out some of my favorite recipes with you from the book!
Sell Frosted in your shop
You can contact Page Street Publishing for their sale information.