French Buttercream Recipe
How to make the most luxurious of buttercream frostings, French buttercream, with step-by-step photos, troubleshooting guidelines and my favorite recipes to use it in.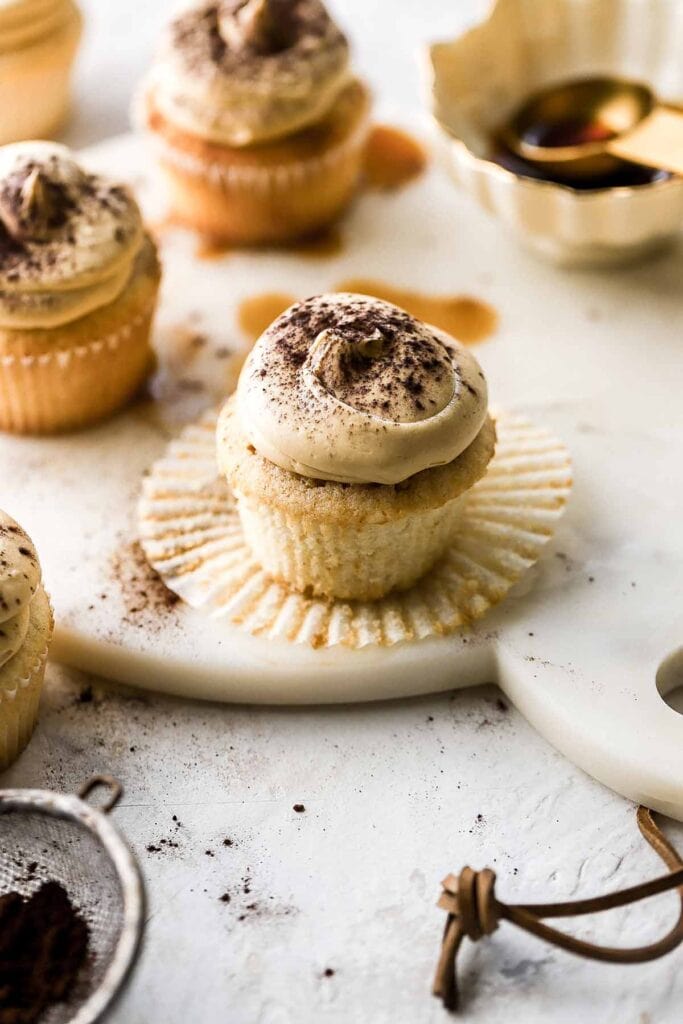 Hello from 2021 friends! Starting the year off with a little sneak peak of my cookbook, Frosted! The cookbook is all about different types of frostings and one of my favorites is French buttercream. It can be a little bit intimidating if you've never made a meringue buttercream before fear not, I have all the steps for you!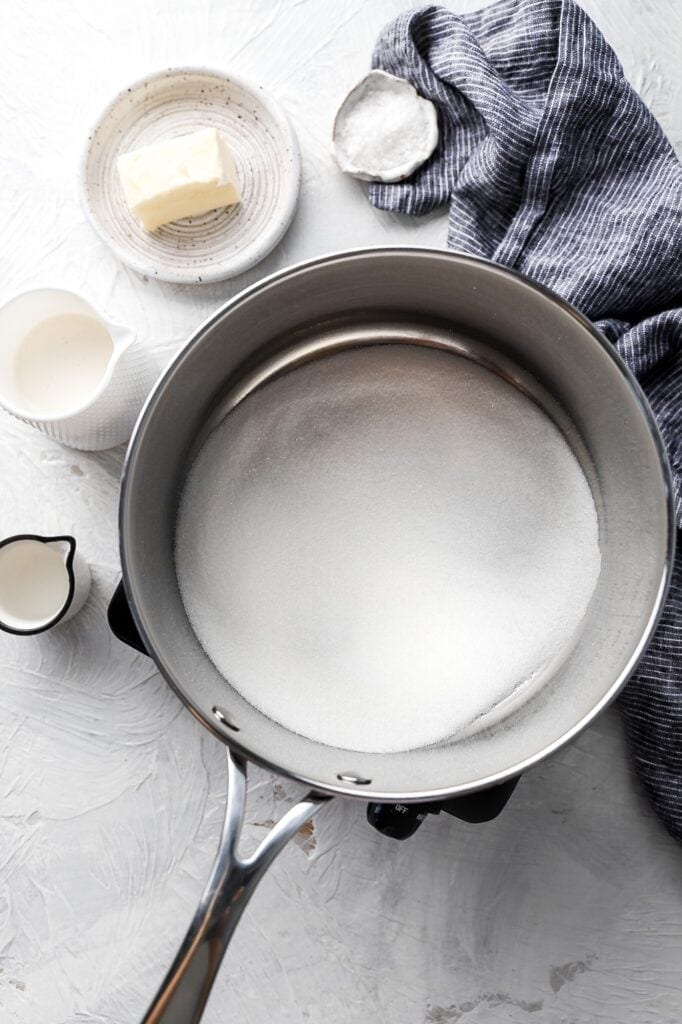 What is French buttercream
French buttercream is very similar to Italian meringue buttercream in how it's made. It requires a hot sugar syrup gently streamed into whipped egg yolks. The mixture gets whipped until it's pale, thick and foamy. This stage is called a pâté à bombe.
Because French buttercream is made of egg yolks instead of egg whites, it is a little more yellow in color and has a bit of a richer flavor. The buttercream is slightly softer at room temperature than Italian meringue or Swiss meringue buttercream.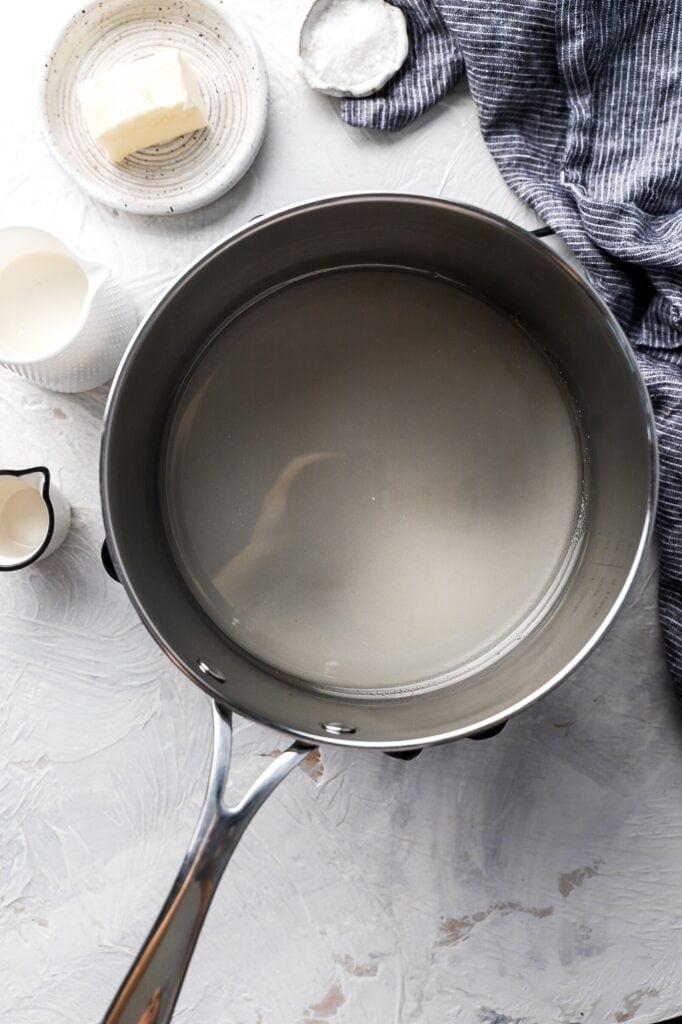 How to make French buttercream
The most intense part of the recipe is the hot sugar syrup. It's basically the beginning stages for making caramel but just before it starts to change in color, it gets poured into the whipping egg yolks. I highly recommend a candy thermometer for this part, since you want to get it right to 240F but if you don't have one you can try a method called the soft ball stage.
To test this, once the bubbles slow down and get larger, use a spoon to remove a teaspoon of the hot sugar syrup and place it into a cup of cold water. If the sugar clumps together, pick it up and if it feels soft, it's a 'soft ball'. The soft ball stage means the sugar syrup is between 234 – 240F (112 – 116C), which is about 85% sugar.
After you pour the hot sugar syrup into the whipping egg yolks to create the pâté à bombe, the butter gets added in slowly until the buttercream comes together. It usually comes together sometime at the last ¼ cup of butter but if you've added all the butter and beat it on high speed for a minute and it still doesn't come together then see the troubleshooting section.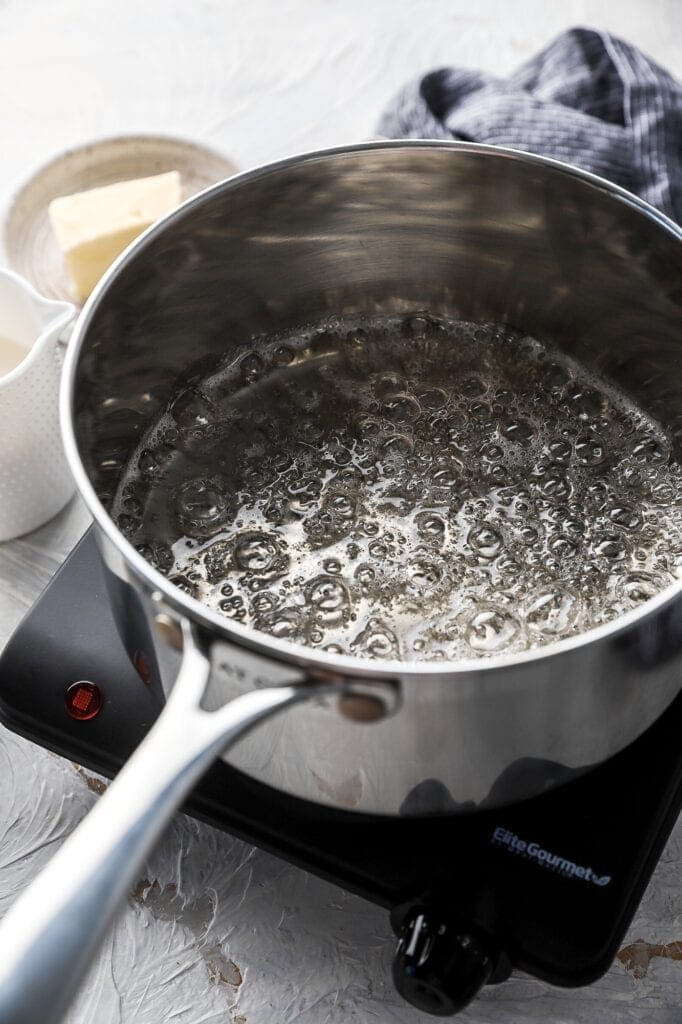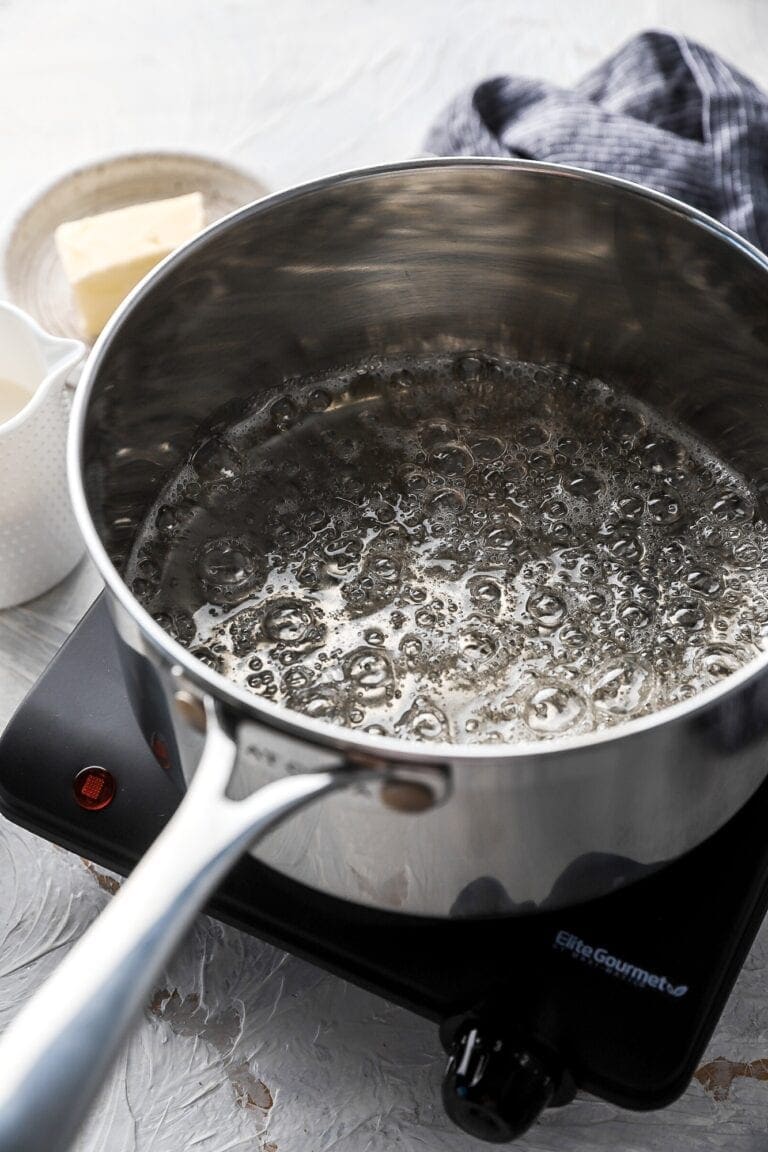 How to flavor French buttercream
Like any other buttercream, the flavor is buttery because it's buttercream lol. Don't be afraid to add in a good amount of flavoring though, it can hold much more than American buttercream. I generally add about
½ cup of melted (and cooled) chocolate chips
¼-⅓ cup cocoa powder
¼-½ cup jam/jelly, depending on how runny the consistency is
2-3 tsp vanilla extract, you can always add more depending on taste
Troubleshooting Buttercream
Runny Buttercream
If your buttercream looks smooth but is really soft and runny, place it in the refrigerator for 20-40 minutes. Then scrape the bottom and edges of the bowl and beat it again at medium speed. If this doesn't work, then refrigerate it longer, until the mixture is visibly thicker and feels more pasty, then beat it again.
If it doesn't come together, then the sugar syrup might have not been hot enough to begin with.
Split/Curdled Buttercream
If the buttercream splits and looks curdled, like cottage cheese, it means the mixture didn't emulsify because the temperature of the butter was either too cold or the pâté à bombe was still too warm.
Remove a few spoonfuls and place it in a heat safe bowl. Microwave the bowl until the mixture is warm and fully melted, about 30 seconds. Then turn the mixer up to medium speed and pour in the melted cream into the mixer bowl. The mixture should emulsify but if it doesn't then just place the entire mixer bowl over a double boiler and whisk until the mixture is melted.
Once the mixture is fully melted and looks smooth and runny, then refer to the Runny Buttercream section.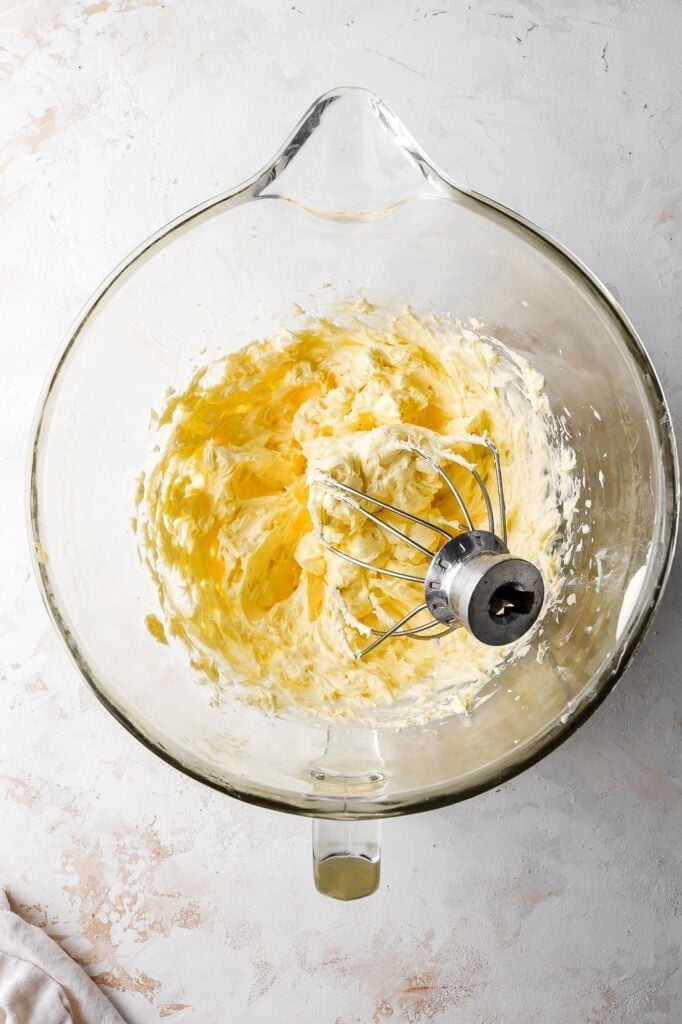 How to store French buttercream
French buttercream can be made in advance and just rewhipped to a soft consistency. Make sure to always store it in an airtight container.
Store at room temperature for 1 day, whether it's in a container or frosted on a cake. Store in the refrigerator for 7-10 days, in a container or frosted on a cake.Store in the freezer for up to 3 months in a container or 3-4 weeks frosted on a cake. Make sure to double seal it if it's frozen so you don't frostbite. 
What to use french buttercream on?
The most popular cake frosted with French buttercream is the classic opera cake. I also love to use it for macarons because then you don't have to waste any egg yolks or egg whites. I have vanilla, chocolate and it works for just about any flavor. Another great option is when cakes or cupcakes call for just egg whites, use the leftover egg yolks to make french buttercream. I did that in my biscoff cake, my unicorn cupcakes and vanilla latte cupcakes.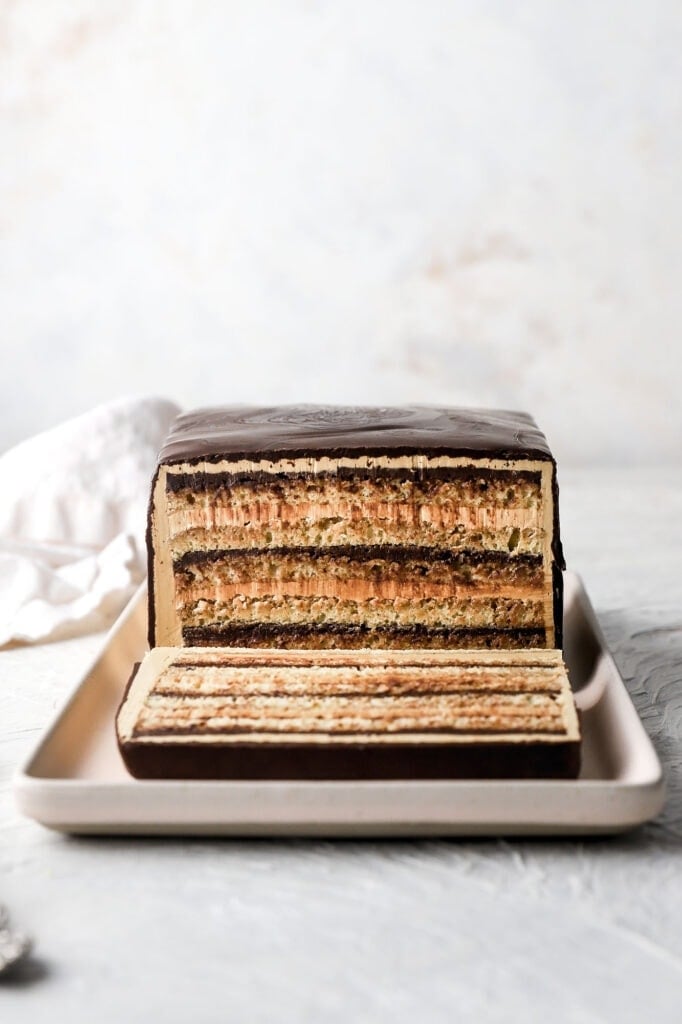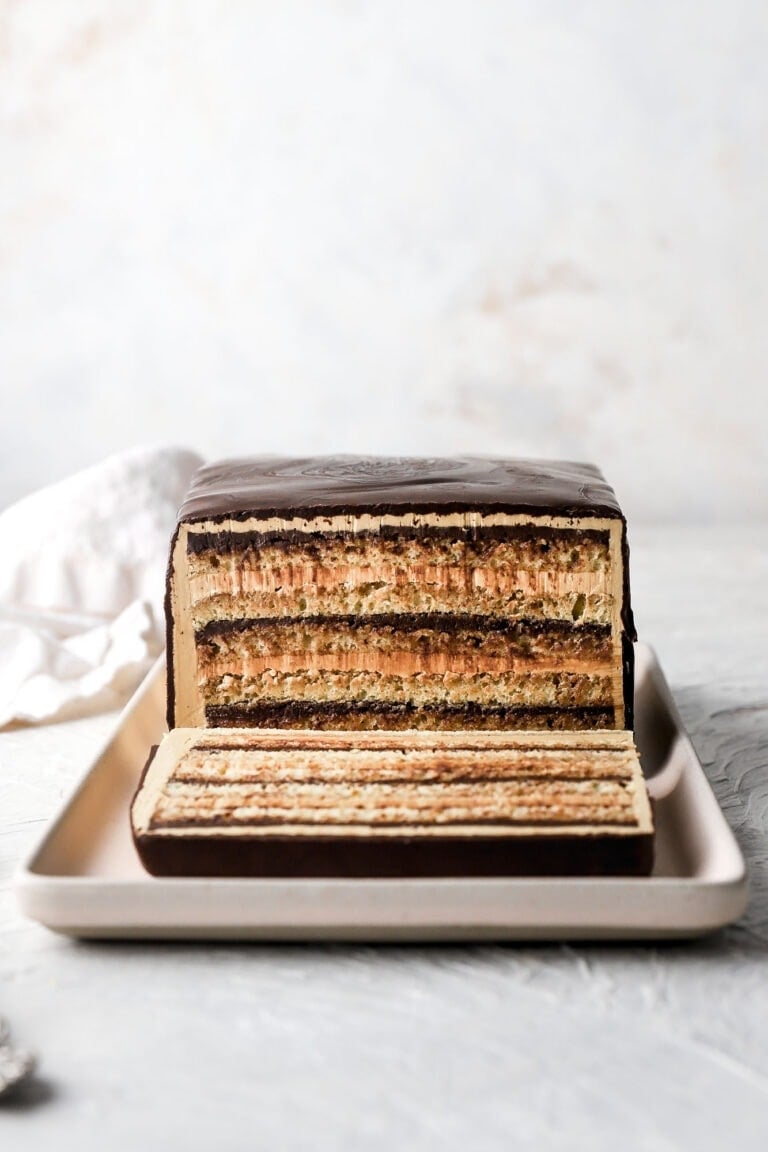 Thanks so much for reading today's post, if you have any questions just comment down below (in the comment section not the rating section).
If you love this recipe please leave a 5 start review and if not, please let me know why!
As always, have a blessed day and happy baking!
Love, B
Yield: 2 1/2 cups
French Buttercream Recipe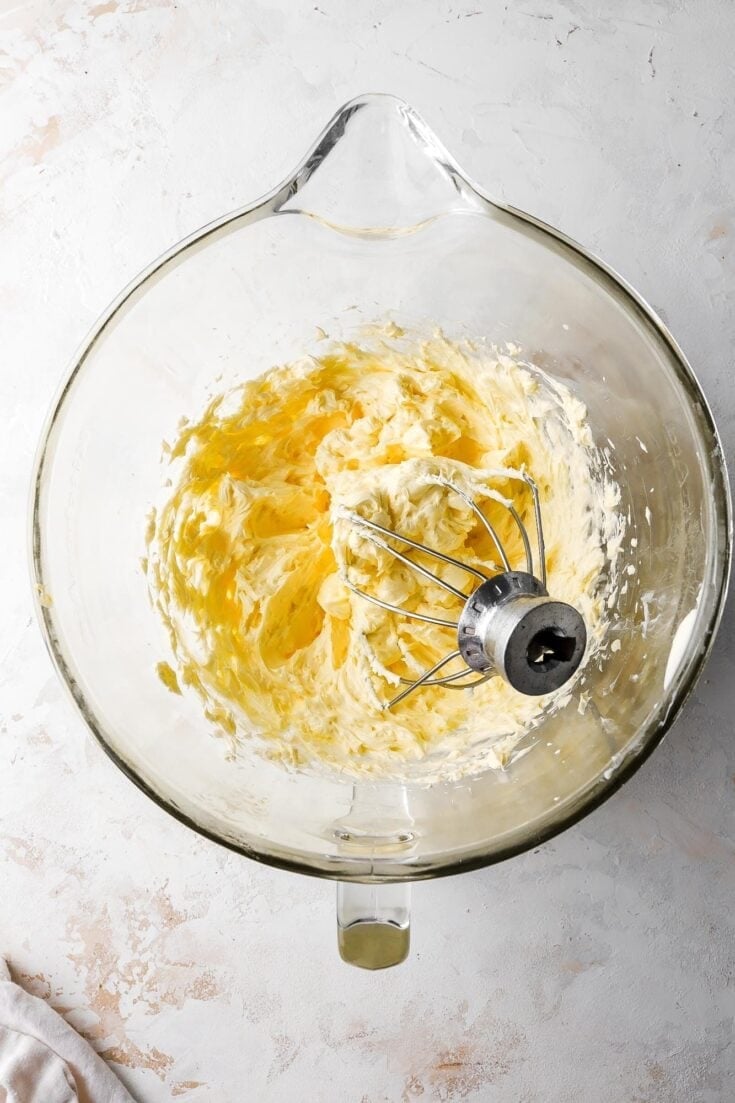 How to make the most luxurious of buttercream frostings, French buttercream, with step-by-step photos. 
Ingredients
1 cup (200g) granulated sugar
1/4 cup (59mL) water
4 large egg yolks, room temperature
1 cup (227g) unsalted butter
2 tsp vanilla extract
⅛ tsp salt
Instructions
Place the sugar and water in a medium saucepan and swirl the pan until the sugar is fully immersed in water. Place the saucepan over medium heat until the sugar dissolves and comes to a gentle simmer. Lower the heat to low and place the lid on the pan and allow the mixture to simmer for a couple minutes.
Meanwhile, place the egg yolks in the bowl of a stand mixer, fitted with the whisk attachment, and turn the mixer up to high speed. Let it whip while the sugar is done cooking.
Use a candy thermometer to see when the sugar reaches 240F (116C), then lower the mixer to medium speed and slowly drizzle the hot sugar syrup into the thick and foamy egg yolks, while they are whipping. Turn the mixer back up to high speed and let it whip for 5-10 minutes, until the yolk mixture is very pale and fluffy and is cool to the touch or no longer warm.
Turn the mixer back down to medium speed and add in the butter, 2 Tbsp of butter at a time, mixing until each chunk is fully combined and the buttercream looks smooth and creamy. Scrape the sides and bottom of the bowl, add in the vanilla and salt and turn the mixer up to high speed for 1-2 minutes.