Favorite Easter/Spring Desserts
Friends! Easter is less than 3 weeks away which means you need to start planning your menu. I've rounded up some my favorite Easter/Spring desserts to make from the blog & a from some other lovely food bloggers.
& Let's be real, half of these are probably going to be carrot cake related because of likeeeee why not?! Also, many of these are good for a crowd so no need to stress about what to make!
Also some of these recipes are from when I first started Baran Bakery sooooo the photos need a bit of a revamp. Please don't judge, the recipes are still amazing whether or not the photos are!
What makes these recipes some of my favorites for Easter/Spring time?!
There are a few different things I look for in desserts around Easter & throughout all of spring. I've always associated my food with the weather/the mood that comes with the weather. For example, fall is still kinda warmish, everything is orange & turning brown, and we're starting to wear larger sweaters. This leads me to orange/neutral tone desserts, i.e. apples, pumpkin, figs, etc. Desserts that are heavier in texture, i.e. pumpkin bread, cinnamon rolls, you get the point. Last but not least, most of these flavors go well with spices so I generally associate spices with fall.
The first thing I look for in the springtime is a light texture. I don't know if it's just me or if everyone is this way but I'm looking for a light & spongy cake vs. a dense, heavy cake. However, because it's spring and not summer, I can settle for an 'in-between' cake, lol. A good example of a light textured cake for me is this Lemon Poppyseed Sponge Cake with Lemon Cream Cheese Icing & a good 'in-between' cake is my favorite Carrot Cake.
Second thing is flavor. My first thought is LEMON. Even though citrus is in season during the winter and lemons specifically, are only until March, I still think the light tanginess is perfect for springtime desserts. In the fall and winter I generally add a dash of vanilla or bourbon to most of my desserts but in the spring and summer, I'm adding a hint of lemon to everything. Second thought would be carrots. I oddly associate carrot cake flavors with both fall and spring. The spices it pairs well with lead me to think of fall but carrot cake is just so traditional around Easter time. Other flavors I think go well in the spring is rhubarb, strawberries, pineapples, rose & lavender.
The last thing is color. The flowers are blooming and we're starting to get some color outside but it's not too intense yet so I'm thinkin' pastels! Pastels always remind me of spring and if there's any dessert that we can color a bit, then it's good in my book! Now that you understand my crazy thought process of what foods to make when, let's get to it, shall we?!
Favorite Easter/Spring Time Desserts
2. Carrot Cake
3. White Chocolate Pistachio Macarons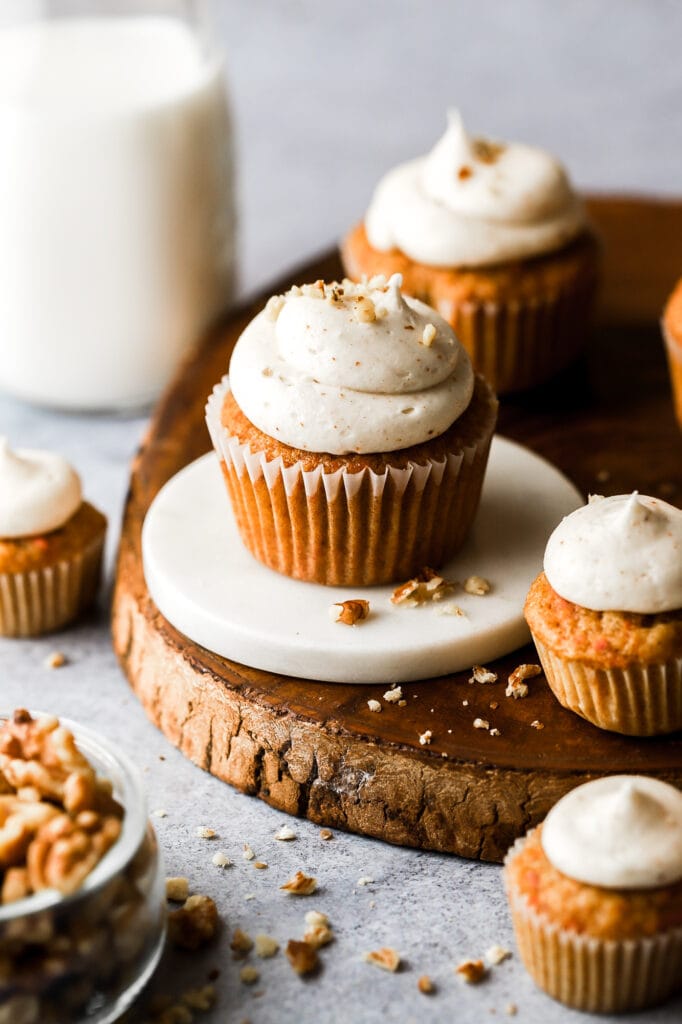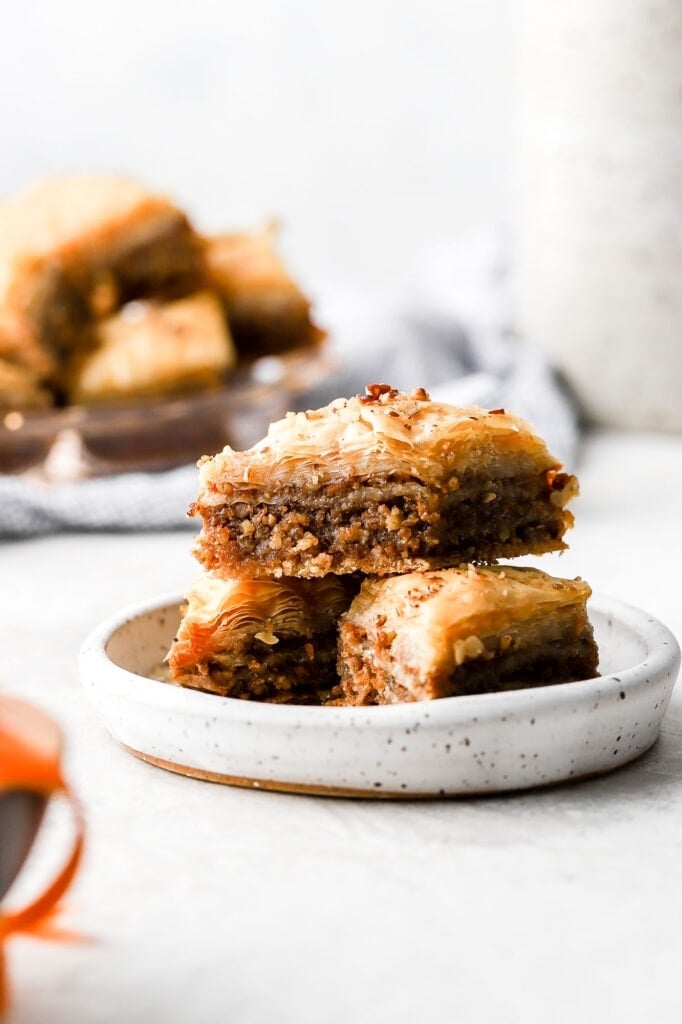 7. Robin's Egg Carrot Cake Donuts
9. Lucky Charms Marshmallow Rice Krispie Treats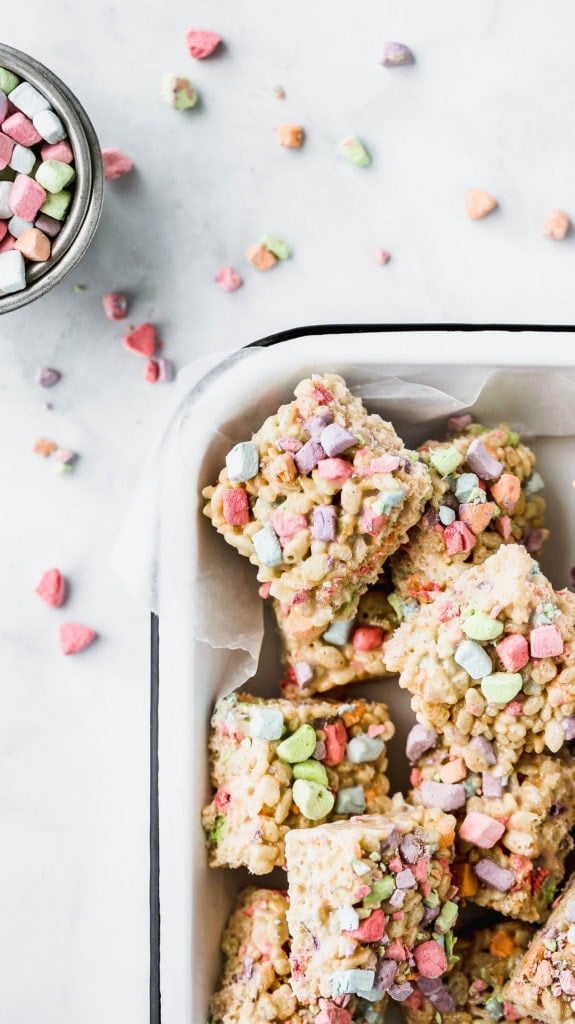 11. Carrot Cake Sandwich cookies
12. Grain Free Ruby Cacao Cupcakes
Really hope you guys enjoyed this list of my favorite Easter/spring desserts. I know we're all excited about the warm weather coming, along with all it's colorful blooms and light & fruity desserts! Let me know if you guys chose to make any of these & which ones were your favorites. Hope you all have a blessed Easter, as always,
Love, B