Super easy chocolate olive oil cake frosted with a dark chocolate ganache frosting!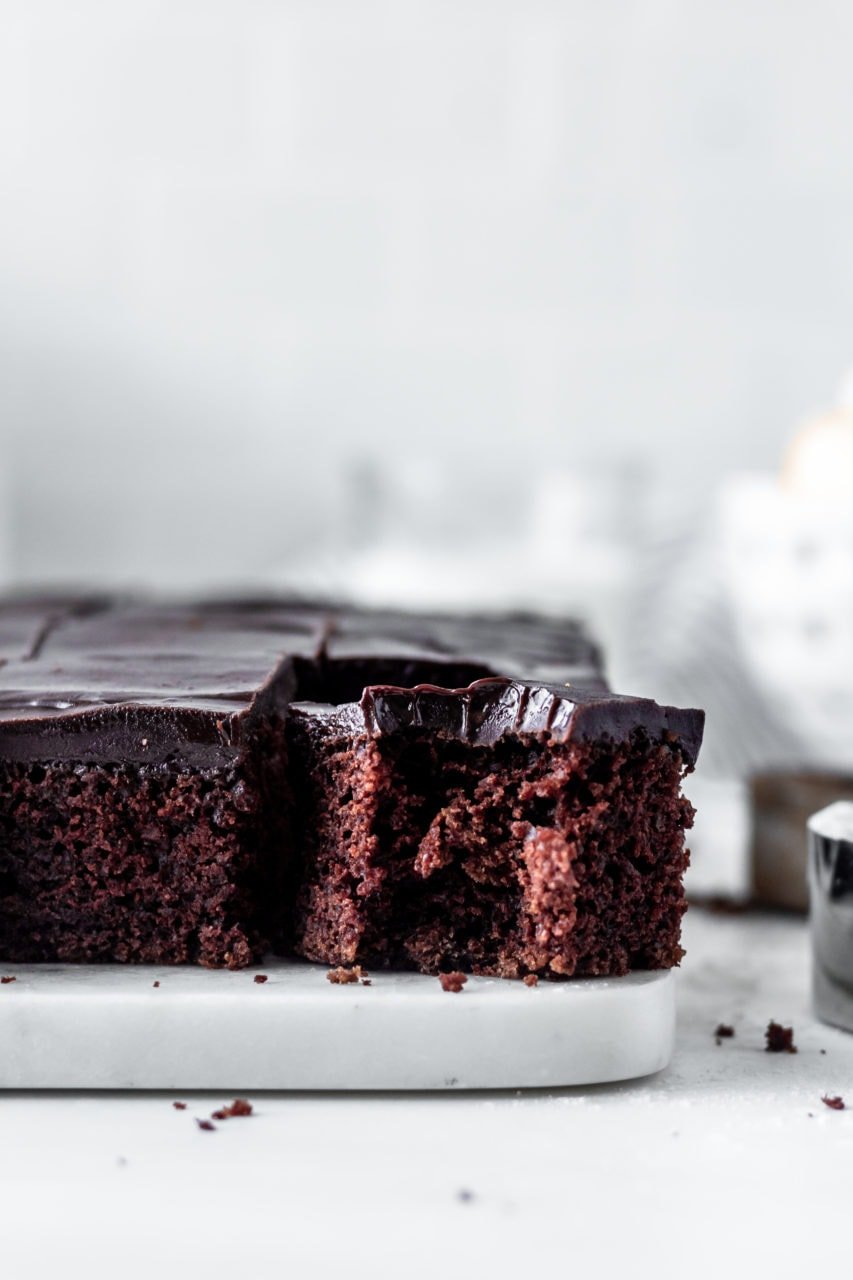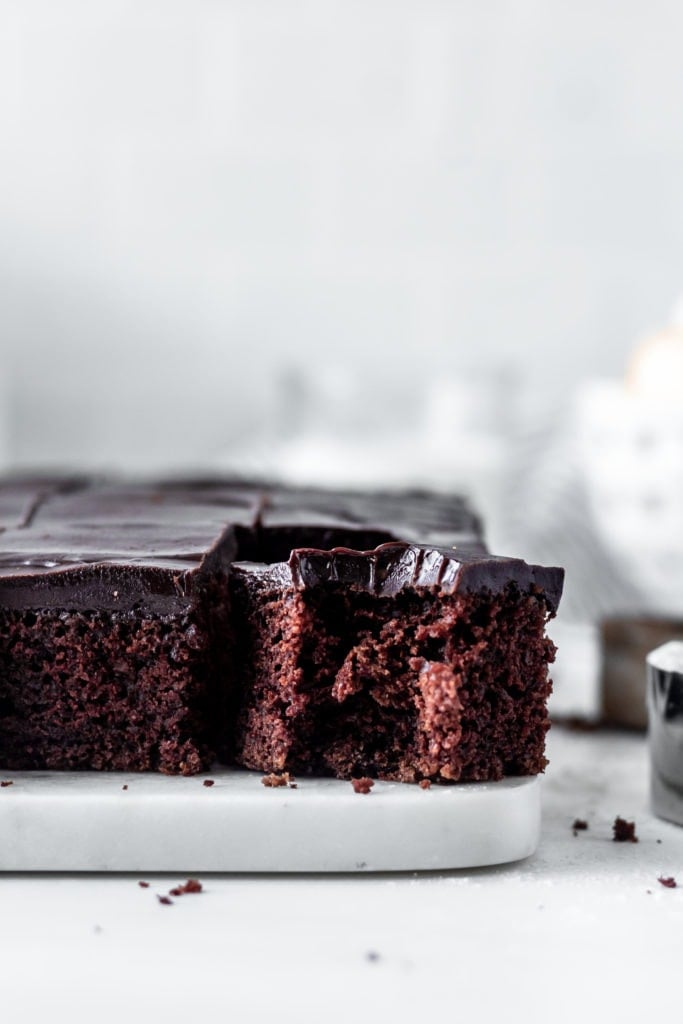 Hey heeeeyyyy, how'er my favorite bakers doing?! If you can't tell by all the photos in this post, we're doing great over here! Just indulging in some olive oil chocolate cake, no big deal. Really though, it is a big deal, because this recipe, by Bertolli, is absolutely amazing & better yet, it's super simple.
I'm so excited to share this recipe with you guys! I've partnered with my friends over at Bertolli to bring you this rich and indulgent chocolate olive oil cake recipe. I won't take credit for the recipe, as it was provided by Bertolli but I will say, it is amazing and you definitely don't want to miss out on this one!
What is a chocolate olive oil cake
Using olive oil in cakes isn't unheard of; it's actually quite common nowadays. Most chocolate cakes use oil in place of butter. It produces a lighter texture that's less heavy feeling, especially for such a strong flavor like chocolate. Sometimes, olive oil can also act as a binding agent to replace eggs so this recipe actually is egg free!
Using olive oil specifically, changes the flavor a little bit. With a strong flavor like chocolate, the olive oil is pretty unnoticeable but in other cakes the olive oil can be embraced with complimenting flavors. The olive oil in this chocolate produces a super light and tender texture with a very rich and dark flavor.
Health benefits of using olive oil
Olive oil is not just delicious, it also has some added health benefits which include:
high in antioxidants
high in monounsaturated fats (in place of unhealthy fats)
strong anti-inflammatory properties
I love using Bertolli's Extra Virgin Olive Oil for both baking & everyday cooking. It's got an amazing taste, it's affordable & sold at most local grocery stores & their quality has always impressed me! They also have 150 years of expertise & they use only the best olives for their oils.
How to store chocolate olive oil cake
This chocolate olive oil cake produces 24 square slices. To get nice clean slices, make sure to refrigerate the cake until the chocolate ganache is fully set on top. It will get a little hard so use a large hot knife to slice. Wipe the excess chocolate off of the knife between every cut.
The cake can be served cold or at room temperature but to keep them fresh, store them in an airtight container in the refrigerator.
If you make this olive oil chocolate cake recipe make sure to snap a shot & tag me @baranbakery on instagram. I'd love to see your creations in the kitchen & share them on my social media as well! If you have a day off or just a couple hours, go bless a friend, family or coworkers with this cake. As always,
Love, B
[mv_create key="98″ type="recipe" title="Chocolate Olive Oil Cake" thumbnail="https://baranbakery.com/wp-content/uploads/2019/07/Olive-Oil-Cake-6.jpg"]
For Similar Recipes:
Thank you for supporting all things Baran Bakery & the brands that make it all possible. This post was sponsored by Bertolli. All opinions are 100% my own.