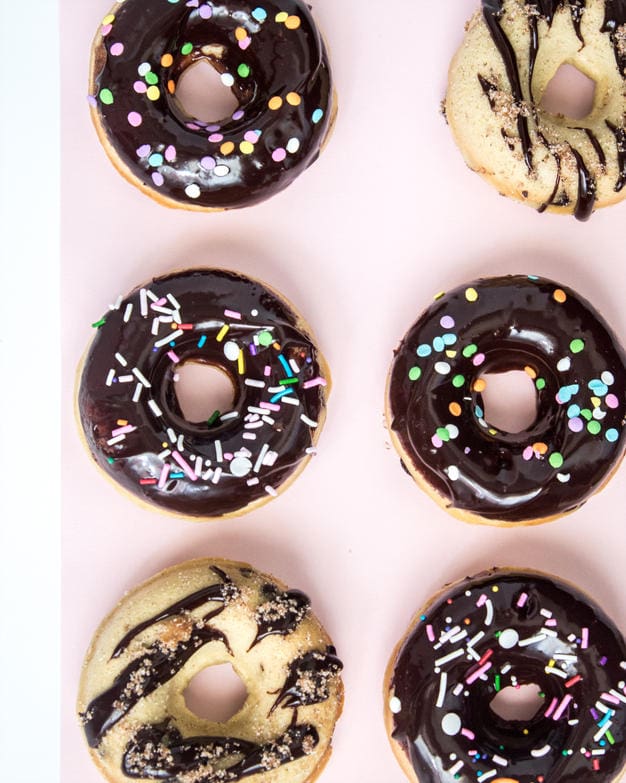 Doughtnuts.
Banana Doughtnuts.
Doesn't sound that good right?
just like another 'wannabe healthy' banana dessert.
BUT let me tell you. These aren't a 'wannabe healthy' dessert, these are a 'I have too many brown bananas' dessert.
However, they are baked & have greek yogurt & bananas sooooo does it make it healthy?! Prob not but what I do know, is that they were phenomenal. period.
Honestly, the fluffiest doughnuts of my life. Like you need to lay off the banana bread next time you have ripe bananas & make these for a change, I promise you won't regret it.
Make sure to watch the video for these guys & let me know what you think. I really hope someone makes these because they are SOOOOO INCREDIBLY EASY to make & worth every calorie!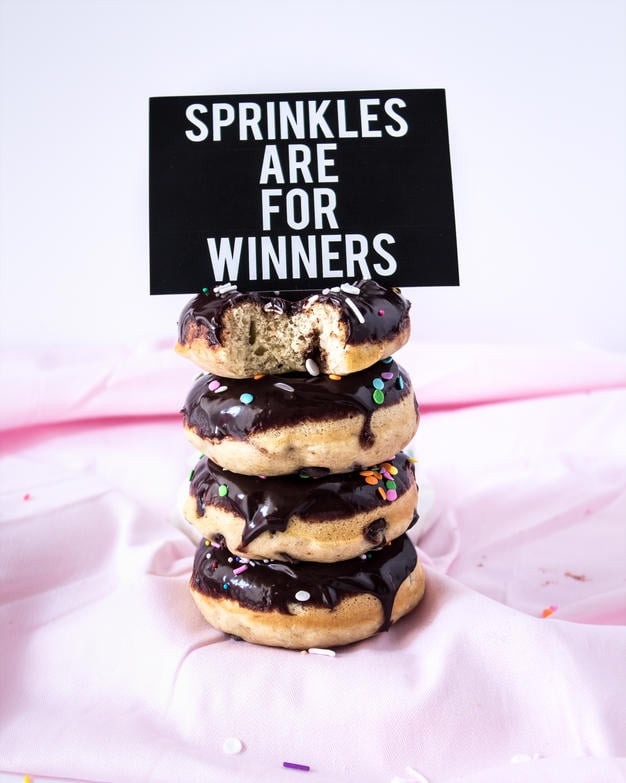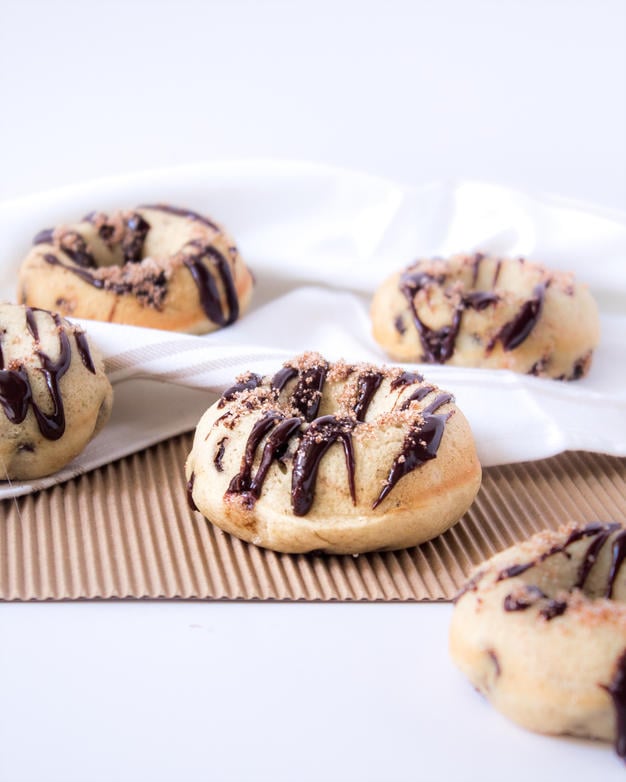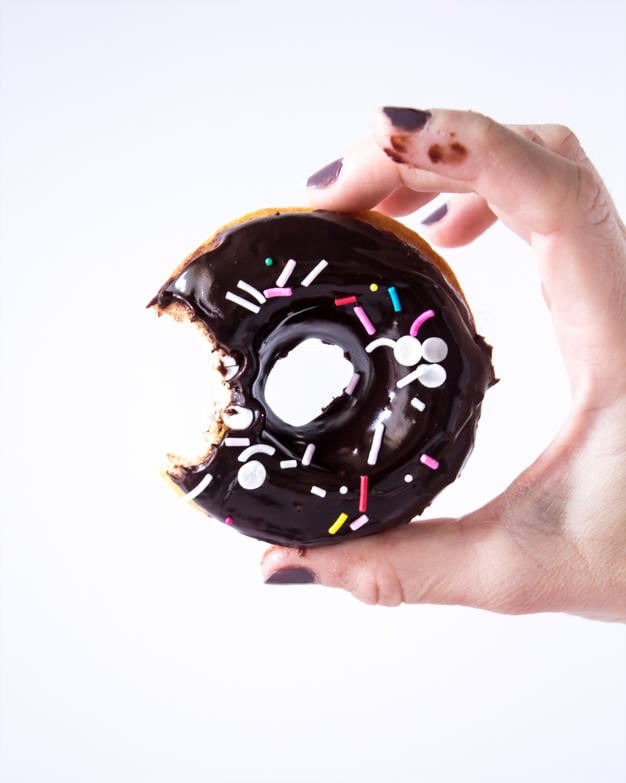 BANANA DOUGHNUTS
Yield: 20 doughnuts | Prep Time: 5 min. | Bake Time: 15 min. | Total time: 20 minRecipe Adapted from Flavorite
INGREDIENTS
Doughnut
1 ½ cup Mashed Ripe Banana (3 small bananas)

¾ cup Raw Cane Sugar

¾ cup Fat Free Plain Greek Yogurt

1/3 cup Unsalted Butter (Melted)

3 Eggs (Room Temperature)

2 teaspoon Pure Vanilla Extract

3 cups All-purpose Flour

1 ½ teaspoon Baking Powder

¾ teaspoon Baking Soda

1/4 teaspoon Salt

1 tsp. cinnamon

1 ½ cup Chocolate Chips
Topping (Optional)
1/2 cup heavy cream

1 cup chocolate

Sprinkles (not optional;)

1/4 cup Raw Cane Sugar

1 tablespoon Cinnamon
DIRECTIONS
Preheat the oven to 325F & grease a doughnut pan.

Mash bananas together in a bowl.

With a hand mixer, mix together bananas, sugar & Greek yogurt.

Add melted butter, eggs & vanilla. Mix until well incorporated.

Add flour, baking powder, baking soda and salt to the batter and mix until JUST incorporated. Do not over mix!

Using a spatula, fold in the chocolate chips.

Scoop the batter into a piping bag & pipe 3/4 full the batter into each doughnut mold.

Bake for 12 to 15 minutes. Remove from the pan and allow to cool before eating.

Heat cream on stove & pour over chocolate.

Let it melt for a minute & then mix together until silky smooth & dip one side of doughnut into chocolate. Top with sprinkles or cinnamon sugar.
LOVE NOTES
There's really not much to say about these, lol they're just that easy!

If you want to cover them in cinnamon sugar without the chocolate ganache, paint some melted butter onto them, once they're cooled and then dip them in. Otherwise, it won't stick.

ENJOY!
Really hope someone makes these because they're SO EASY & DELICIOUS! They may not be 'healthy' BUT they are better than most things we want to indulge in so try this as an alternative, you won't regret it! I'm excited to have some more super ripe bananas myself if you know what I mean 😉As always, have a blessed day my friends & go make someone these doughnuts, they'll love you!
Love, B